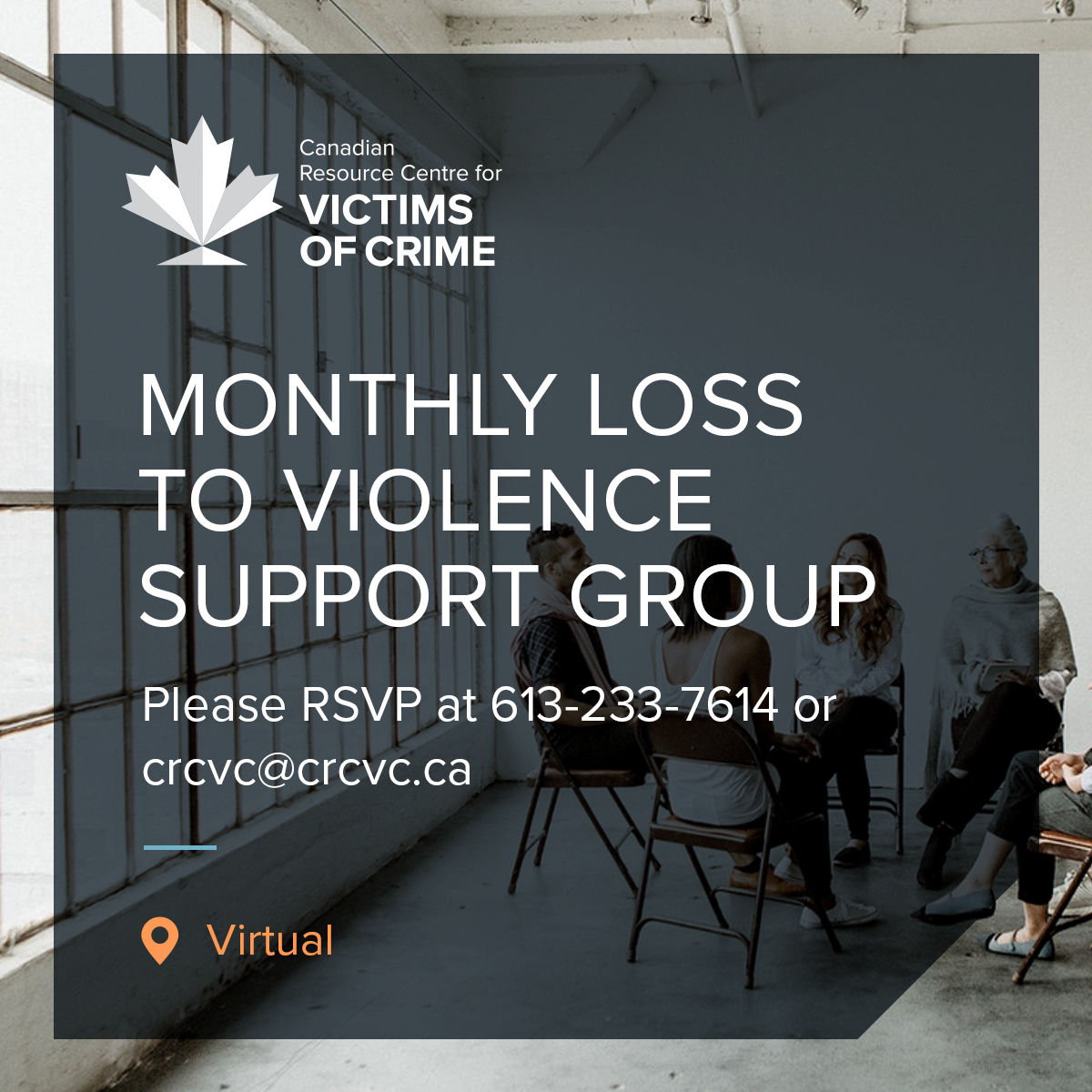 New - We're Now National!
Monthly Loss to Violence Support Group
Join us for our monthly virtual "Loss to Violence" support group, every last Thursday of the month. The group is for family members, friends and close loved ones of homicide victims and is intended to offer peer support to those dealing with violent loss.
Please RSVP by phone at 1-877-208-0747 or via email at crcvc@crcvc.ca. English only.
NEW – in November 2021, we are launching nationally!
Follow us on Facebook, Twitter or Instagram for more details and updates.