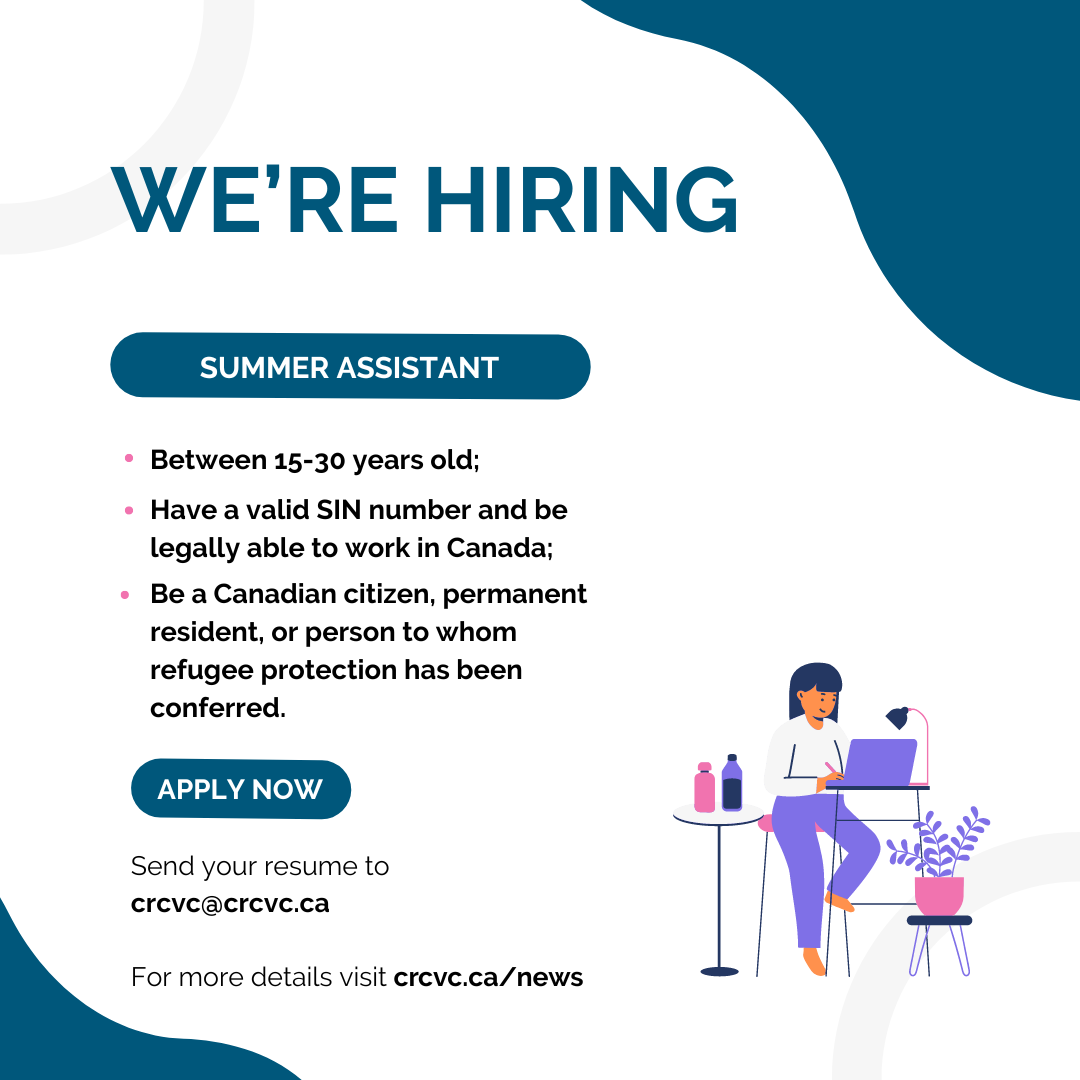 We are hiring!
CRCVC is happy to announce that we are hiring a summer assistant thanks to Employment and Social Development Canada's Canada Summer Jobs Contribution! The contract will be for eight weeks, 35 hours per week, with the possibility of an extension after.
Preference will be given to those with a background in Criminology, Criminal Justice, Social Work or Victimology and bilingualism is preferred (doesn't have to be English/French!).
The start date is ASAP.
To note:
Must be between 15-30 years old;
Have a valid SIN number and be legally able to work in Canada;
Be a Canadian citizen, permanent resident, or person to whom refugee protection has been conferred.
If you are interested, please send your resume to CRCVC@CRCVC.CA.
Only those selected for an interview will be contacted.