Since 1993, the Canadian Resource Centre for Victims of Crime (CRCVC) has provided support, research and education to survivors of serious crime and stakeholders in Canada. On 1 January 2017, we became a charitable organization. We are located in Ottawa, Ontario and bilingual services are available. All services are free of charge and confidential.
Click here to donate now!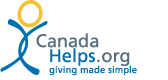 Values
Victims of crime should be treated with courtesy, compassion and with respect for their dignity and privacy. We offer assistance and advocacy regardless of whether the perpetrator of the crime has been identified, apprehended, prosecuted or convicted. The CRCVC believes victims must be empowered to regain control of their lives.
We provide services to meet the diverse needs of all people regardless of race, colour, religion, place of origin, income level, marital status, family status, age, disability, sexual orientation and gender identity.