The Canadian Victims Bill of Rights came into force in 2015. Based on what the CRCVC has seen and heard over the past five years, it appears that the objectives set out in the Act have not been met. The CRCVC has been working tirelessly to ensure the voices of victims of crime in Canada are heard. #ReviewTheBill
Create change, sign here.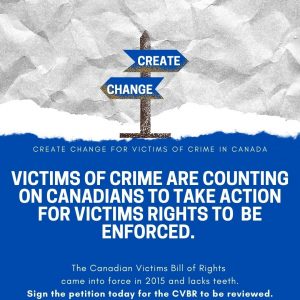 Special thanks to MP Paul Manly and his office for their help and support in bringing this important petition forward.