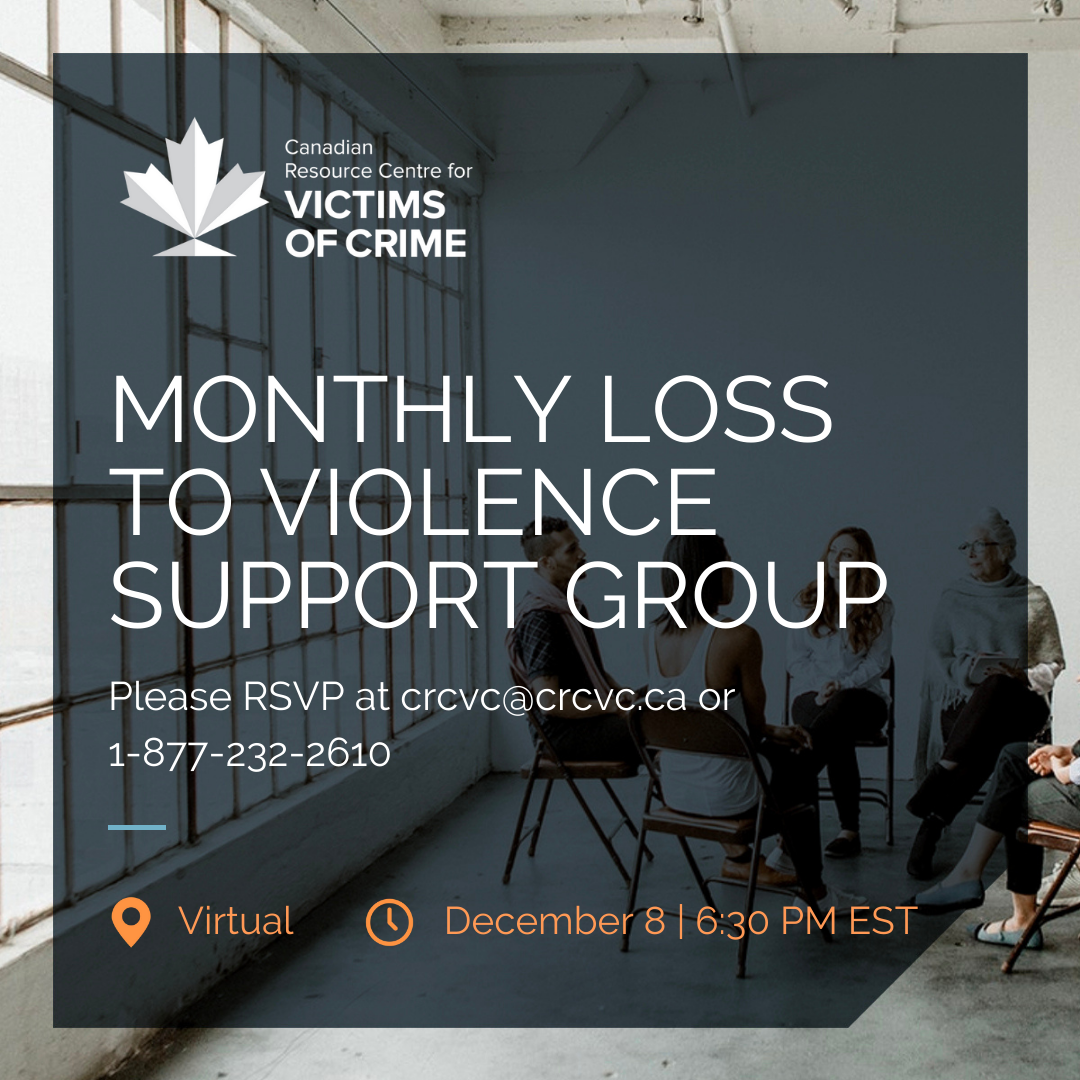 Our December support group session will be held on Wednesday December 8th between 6:30pm-8:30pm ET.
This would be our holiday session and the idea was to focus on coping mechanisms for the holidays while discussing continuing the bond with your loved ones by sharing how you maintain your connection during the holiday season.
Our Loss to Violence support group is for family members, friends and close loved ones of homicide victims and is intended to offer peer support to those dealing with violent loss. This support group is offered nationally meaning that we can connect with and
support survivors from across the country. Please RSVP via email at crcvc@crcvc.ca or by phone at 1-877-232-2610. English only.