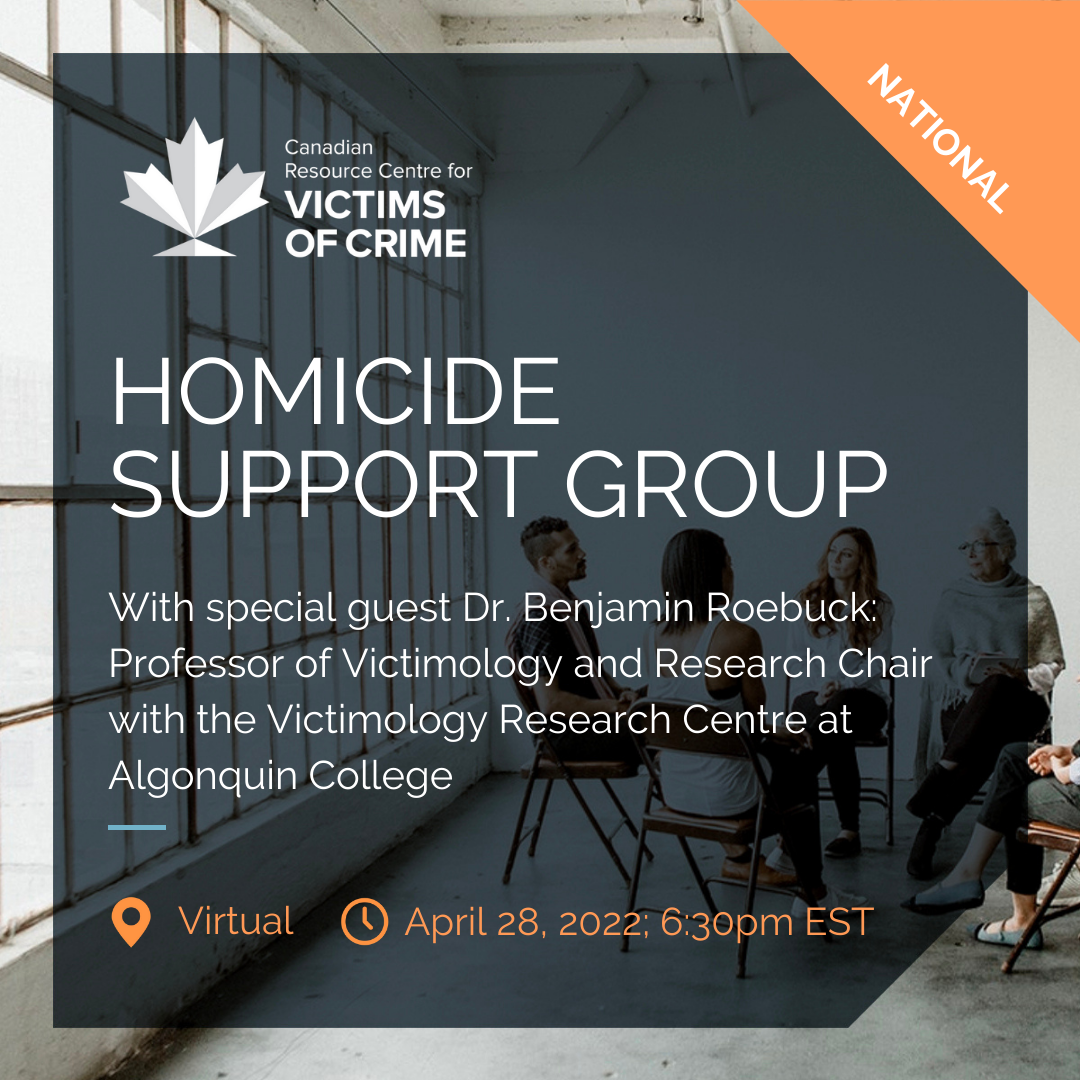 Join us on Thursday, April 28th at 6:30pm EST for our monthly Homicide Support Group, with special guest Dr. Benjamin Roebuck!
Dr. Benjamin Roebuck (he/him) is a Professor of Victimology and Research Chair with the Victimology Research Centre at Algonquin College. Currently, Benjamin is an appointed member of the External Advisory Council for the Sexual Misconduct Response Center with the Canadian Armed Forces. He is the principal investigator for a national SSHRC-funded study on victim services and vicarious resilience, and a SSHRC-funded study on COVID-19 and system responses to homelessness. His research focuses on violence, resilience, and post-traumatic change.
For information on how to RSVP, please email us at crcvc@crcvc.ca or call us at 1-877-232-2610.