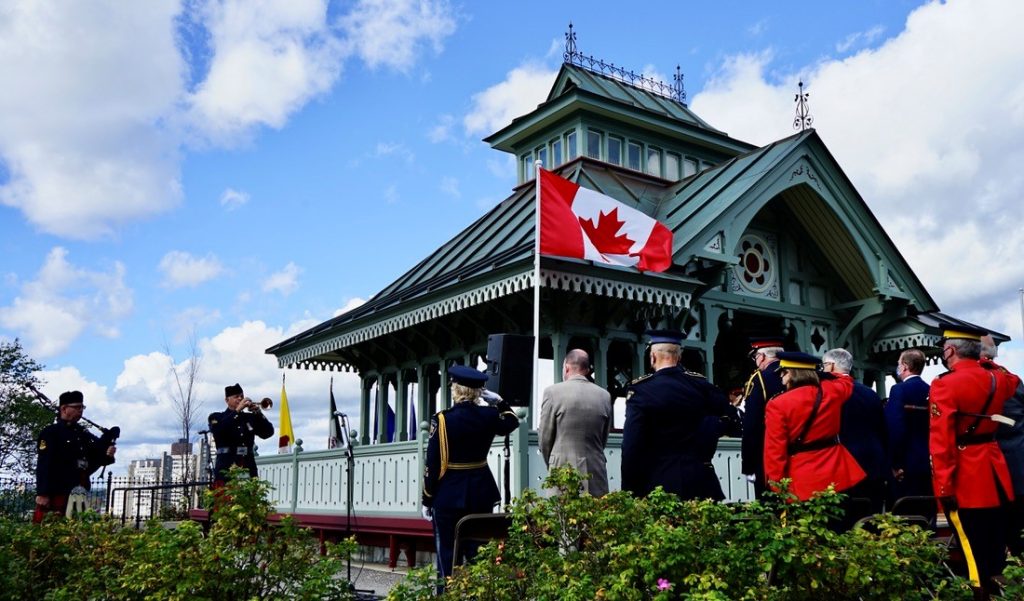 A return to the full Canadian Police And Peace Officers Memorial (CPPOM) service this year on September 25, 2022 at 11 am EST in Ottawa, Ontario on Parliament Hill.
The CPPOM is working diligently with partners to ensure people can once again gather on the front lawn of Parliament Hill to honour the officers who lost these past nearly three years.This includes a return to a full Regimental Parade along Wellington Street up onto the front lawn; a non-denominational memorial service; presentation of headdress and March Past at the conclusion of the service.
The service will be made accessible via a live social media broadcast for those who cannot join in person.
For anyone questions or concerns, please feel free to reach out to:  Aline Vlasceanu, Chair, Next-of-Kin subcommittee at 1-877-232-2610 or via email at CRCVC@CRCVC.CA