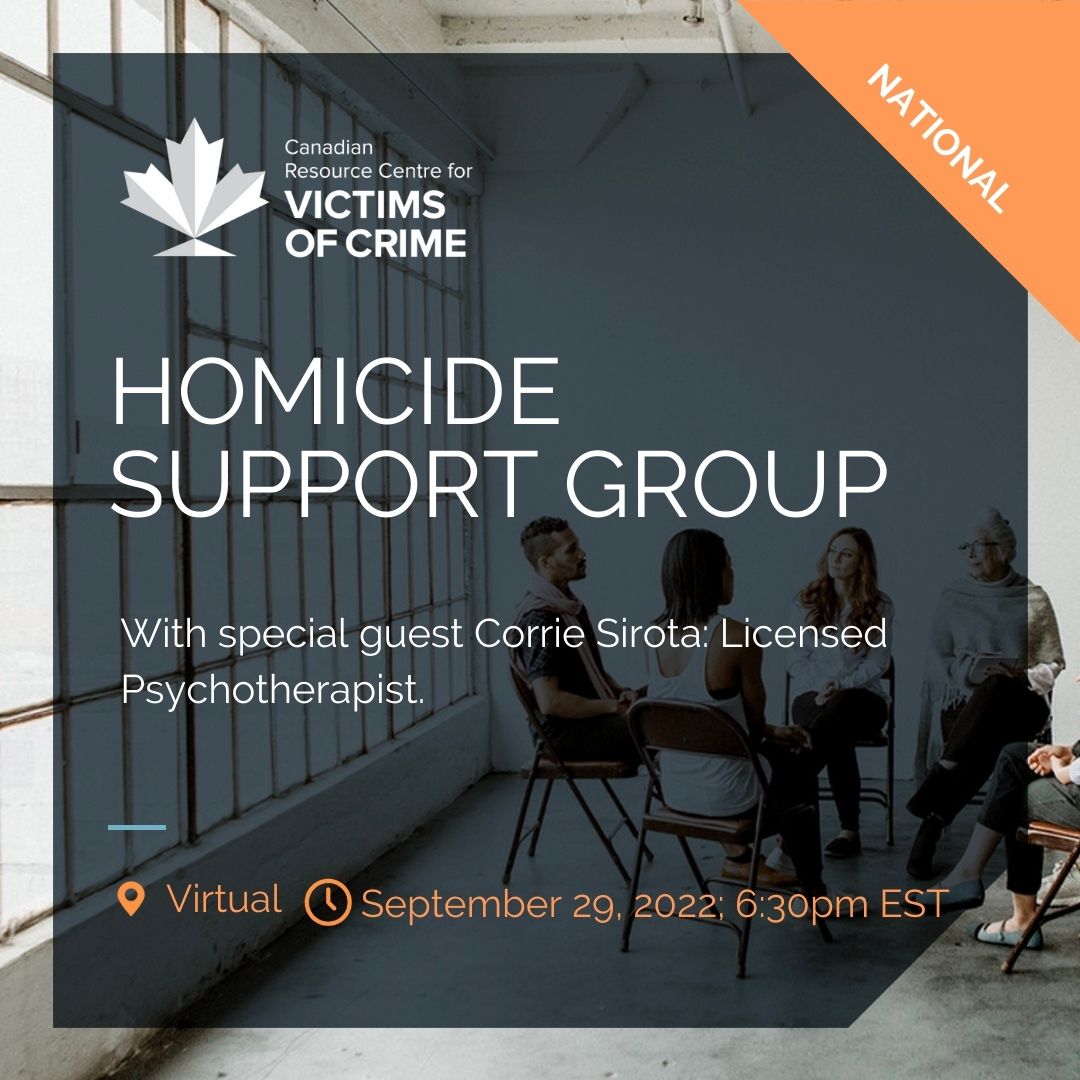 Join us on Thursday, September 29th at 6:30pm EST for our monthly Homicide Support Group, with special guest Corrie Sirota!
Corrie Sirota (she/her) is a licensed psychotherapist and specializes in Loss and Bereavement, Parenting, Stress management, and Relationship issues in her private practice. She is the author of "Someone Died…Now What – A personal and professional perspective on coping with grief and loss" and "Loss & Found – A grief activity journal". Corrie is also the Clinical Director of Myra's Kids Foundation and co-hosts Life Unrehearsed on CJAD 800.
For information on how to RSVP, please email us at crcvc@crcvc.ca or call us at 1-877-232-2610.